LION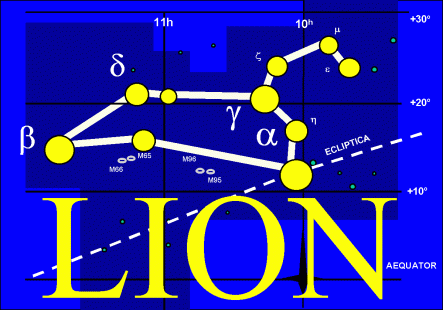 Źródło finansowania projektu:
Layers Interworking in Optical Networks
Polish
Głównym zadaniem projektu LION było zaprojektowanie i ocena jakości pracy transportowej sieci ASON/GMPLS przenoszącej dane klientów o różnorodnym formacie. Główne prace projektu prowadzone przez Katedrę Telekomunikacji AGH dotyczyły definicji wymagań stawianych zintegrowanym, wielowarstwowym sieciom optycznym; określenia scenariuszy ich rozwoju; analizy zagadnień utrzymania sieci OAM oraz efektywnych strategii niezawodności optycznych sieci IP. Prace projektowe skupiły się również na metodach planowania optycznych sieci IP, w tym metodach optymalizacji kosztów budowy sieci. Sieć pilotowa, która powstała w laboratoriach koordynatora projektu – firmy TILab pozwoliła na przeprowadzenie testów wybranych funkcji sieci, w szczególności zestawienia i rozłączenia dynamicznych ścieżek optycznych w trybie soft-permanent oraz strategii niezawodności wielowarstwowych sieci transportowych.
Partners:
CENTRO STUDI E LABORATORI TELECOMUNICAZIONI S.p.A.
Cisco System International B.V
Deutsche Telekom Innovationsgesellschaft mbH
Interuniversity Microelectronics Centre
Siemens Information and Communication Networks S.p.A.
Nippon Telegraph and Telephone Co
National Technical University of Athens
AGH Univeristy of Science and Technology
Telekomunikacja Polska SA
Contact person:
konsultacje:
Poniedziałek, 13.00-14.00
Informacje dodatkowe:
Artur Lasoń ukończył studia na Wydziale Elektrotechniki, Automatyki i Elektroniki, specjalność Telekomunikacja, Akademii Górniczo-Hutniczej im. Stanisława Staszica w Krakowie w roku 1992. W tym samym roku uzyskał stypendium naukowe i odbył staż w ośrodku naukowo-badawczym firmy ALCATEL SESA w Madrycie, Hiszpania. W roku 1999 uzyskał stopień doktora nauk technicznych z zakresu informatyki. Od roku 1992 związany z Katedrą Telekomunikacji AGH. Odpowiedzialny jest za prowadzenie zajęć dydaktycznych z zakresu systemów światłowodowych i sieci dostępu abonenckiego. Prowadzi wykłady, zajęcia projektowe i laboratoryjne zarówno dla studentów studiów dziennych, jak i słuchaczy Studium Podyplomowego. W Katedrze Telekomunikacji AGH uczestniczył w pracach międzynarodowych projektów badawczych, między innymi ACTS 038 BBL, IST LION, e-Photon/ONe, BONE NoE, IST NOBEL I/II. Główne obszary zainteresowań badawczych obejmują szerokopasmowe sieci dostępowe, sieci optyczne, włączając w to optyczne sieci transportowe i sieci GMPLS/ASON. Artur Lasoń jest współautorem czterech książek i licznych artykułów publikowanych w czasopismach i materiałach konferencyjnych.
Additional information:
Artur Lasoń received his M.Sc. degree in telecommunications from AGH University of Science and Technology in 1992. In 1992 he was granted a three months scholarship in R&D Centre of ALCATEL SESA, Madrid, Spain. In 1999 he received from AGH Ph.D. degree. In 1992 he joined Department of Telecommunications at the AGH University of Science and Technology where he is responsible for lectures, projects and laboratories of the fibre optic communication, data transmission systems and broadband access networks. He was involved in few international research projects: ACTS 038 BBL, IST LION, e-Photon/ONe, BONE NoE, IST NOBEL I/II. He participated also in some grants supported by National Science Council. Main research interests includes optical transport networks and broadband access technologies. Artur Lasoń is the co-author of 4 books (in Polish) and numerous 40 technical papers.