BIDS (Broadband Infrastructures for Digital Television and Multimedia Services)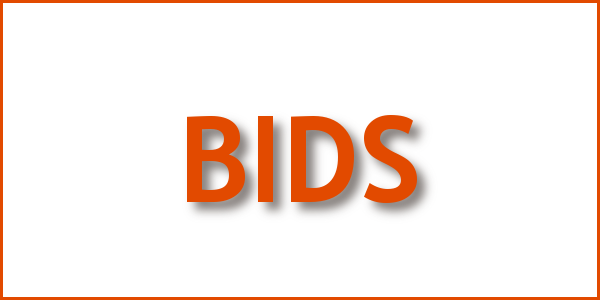 Broadband Infrastructures for Digital Television and Multimedia Services
Polish
Projekt ACTS AC025 BIDS był projektem współfinansowanym przez Unię Europejską w ramach 4 Programu Ramowego. Celem  projektu  była analiza i ocena rynku usług telekomunikacyjnych, audiowizualnych i multimedialnych oraz istniejących regulacji prawnych tego rynku w krajach Centralnej i Wschodniej Europy, a także wpływu tych czynników na rozwój szerokopasmowej infrastruktury, niezbędnej do wdrożenia cyfrowej TV oraz interaktywnych usług multimedialnych.
Partners:
IDATE – Institut de l'Audiovisuel et des Télécommunications en Europe
Contact person:
www:
www.kt.agh.edu.pl/~hulicki
konsultacje:
sem. zim., Piątek, 9.30 - 11.00
Informacje dodatkowe:
Zbigniew HULICKI specjalizuje się w modelowaniu i projektowaniu sieci telekomunikacyjnych z uwzględnieniem systemów komunikacji multimedialnej. Jest autorem ponad 180 publikacji, w tym 7 książek. Pracował w licznych ośrodkach naukowych i badawczych za granicą m.in. w USA, Australii, Wielkiej Brytanii, RFN, Francji, Holandii i Szwajcarii. Bierze aktywny udział w realizacji międzynarodowych projektów badawczych Unii Europejskiej, m.in. ACTS BIDS, BBL, COPERNICUS, COST, TEMPUS oraz prac dla operatorów telekomunikacyjnych, m.in. dla TP S.A. pracował nad koncepcją rozwoju jednolitej sieci szkieletowej ATM oraz strategii rozwoju sieci TP S.A., kierował pracą dla MŁ dot. rozwoju infrastruktury telekomunikacyjnej na terenach wiejskich, która była podstawą opracowania programu rządowego w tym zakresie.
Pracował jako konsultant dla krajowych firm telekomunikacyjnych i informatycznych. Jest członkiem IEEE Communication Society (Polish Chapter), a także członkiem komitetów programowych szeregu międzynarodowych konferencji naukowych.
Additional information:
Zbigniew HULICKI  received the M.S. degree in electrical and electronic engineering from the Technical University of  Moscow, Moscow, Russia in 1978 and the Ph.D. degree in telecommunications from the AGH University of  Science and Technology, Cracow, Poland in 1983. In 1978, he joined the Telecommunications Department at the AGHUniversity, where he is currently an Assoc. Professor. He spent his sabbatical leaves at the universities in USA, Australia, the Netherlands, United Kingdom, Germany, France, Italy and Switzerland. His research interests include modeling and performance evaluation of telecommunication networks, in particular high speed networking for multimedia communications and  teletraffic engineering as well as digital video broadcasting and information technology. He actively participated in ACTS programs on broadband access networks and DTV. He is an author of 7 books (on multimedia communications as well as on the interactive services on DVB platform) and 180 research publications (papers, official research reports ect.). He has been a consultant to governmental institutions and telecom operators in modern telecommunication networks as well as a member of the Supervisor Board of the Foundation for Progress in Telecommunications. He is also a member of the Poland IEEE Communications Society Chapter and a member of  Polish Systems Society.